Pole vault legend Yelena Isinbayeva to come out of retirement
http://www1.skysports.com/athletics/news/12040/9311021/pole-vault-legend-yelena-isinbayeva-to-come-out-of-retirement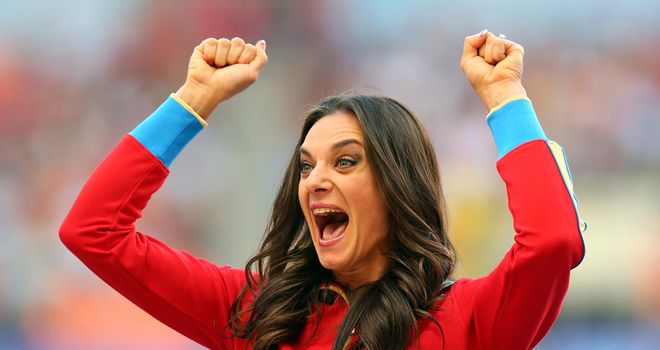 Yelena Isinbayeva: Going for gold in Rio
Double Olympic pole vault champion Yelena Isinbayeva will come out of retirement and go for a third gold in Rio in 2016.
Isinbeyeva, 31, quit the sport after the 2013 world championships in Moscow.
She is due to give birth next month but her coach Yevgeny Trofimov confirmed that once she has recovered, she intends to go back into training and bid for her Olympic hat-trick in Rio.
"Yelena decided to return to sport after giving birth to her child. She wants to compete at the 2016 Games at Rio de Janeiro," Trofimov said.
Isinbayeva won two Olympic gold in Athens in 2004 and Beijing in 2008 and has set 28 world records.
She took a year off after her failure at the indoor world championships in Doha in 2010.
Isinbayeva then returned to competition in February 2011 and took bronze at the 2012 London Olympics with 4.70m.